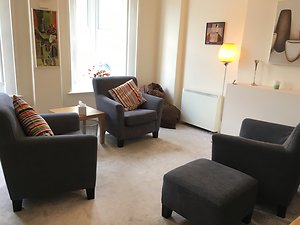 Room Hire for Therapists and Counsellors
Independent counsellors and psychotherapists are welcome to hire the counselling rooms at Mindtalk to meet their own clients.

We have four comfortable furnished rooms available, seating between 2 - 8 people if required. We regret that because of stairs at the entrance, there is no disabled access.

Room 1: Light and bright on the first floor, seats up to 8 but normally set up with 4 armchairs, side table and a desk. Resources: Whiteboard and markers. 2 large beanbags. Sandtray and figures. Soft toys. Blanket.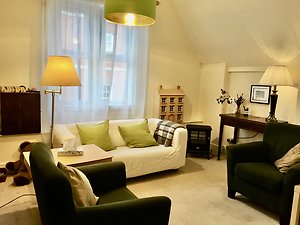 Room 2
Room 2: Set up with sofa and two armchairs, with sandtray and figures, and furnished dolls house. Side tables, 2 large beanbags and a blanket.



Rooms can be hired on an 'ad hoc' basis by the hour, or in blocks of half a day or a whole day at a time depending on availability.

Rates: £12 per hour ad hoc
£ 9 per hour for 3 - 5 hours in a single block.
Lower rates for 20+ hours per week.


Please email info@mindtalk.org.uk, or call us on 07900 303 561 to discuss, and to arrange an appointment to view.


At a different location, 84 St Mary's Rd:

Room 3: This is a small and bright room that seats 2 people.
Room 4: A slightly larger bright room seating 3 people.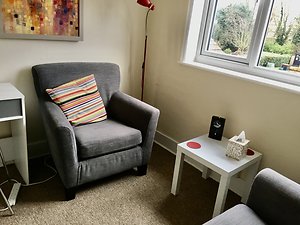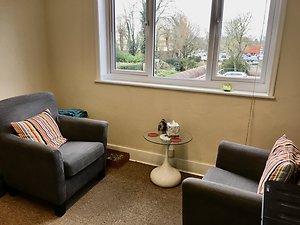 St Mary's Rd Rm 4